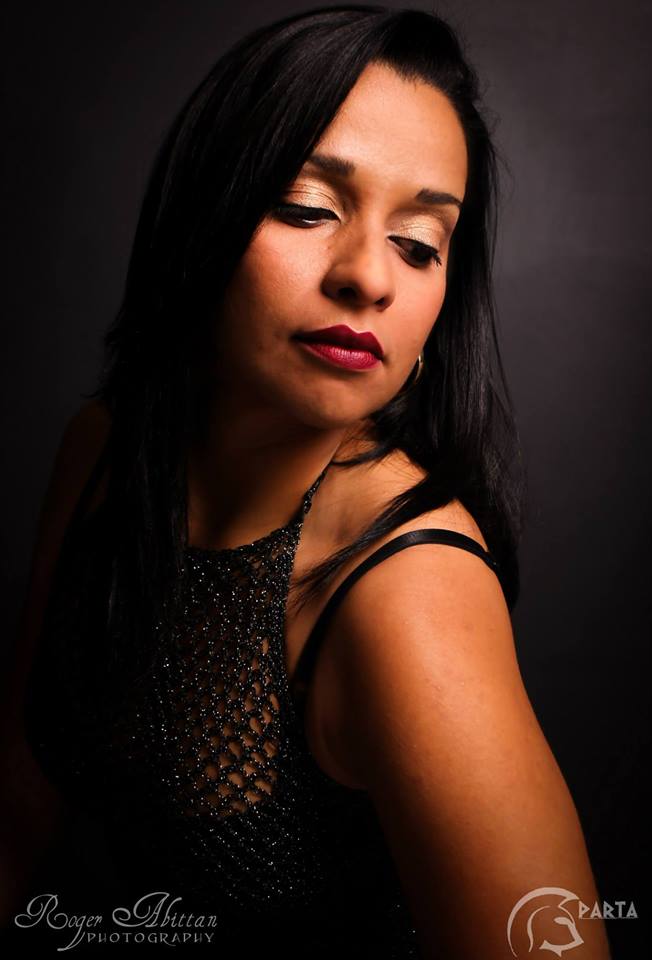 Teacher
Sabrina Lima started dancing in 1991 having Jazz and Ballet classes. In 1999 she started working as a professional. In 2002 she enters the Cia Marinho Braz and begins studying Forró and Ballroom Dancing. In 2010 she graduates as a Licenciate in Dancing (Licenciatura Plena), at the Faculdade Universidade. Specialized in Jazz, Samba e Forró. She gave classes in big schools in Rio de Janeiro such as Cia. Marinho Braz Reboco Das Artes, Academia Jimmy de Oliveira , Marquinho Copacabana.
Main Works With Forró: 1) Choreographic Show of Ballroom Dancing with Forró Cia. Marinho Braz .(May 2003).
2) Women in the Ballroom Dancing Show (2010 - 2011).
3) Choreographic Assistant at G.R.E.S Caprichosos de Pilares - Ala Choreographed - 2013.
4) Forró Professor at Forró de Domingo Festival - In Stuttgart Forró de Domingo - Germany - 2014.
5) Idealizer of the Forró Carioca Workshop and Promoter of the "Festa Forró Sem Juízo" that took place in Rio de Janeiro.

Additional Information
Grupo ou Escola de Dança: Sabrina Lima
Especialidades de Aula no Festival (em inglês): Expert in: Foundations of "forró pé de serra", "floreios"and spinning technique for ladies, leading of common spinning holding the lady's waist, Doubles spinnins steps for ladies
Cidade e País de Origem: Rio de Janeiro, Brasil
Cidade e País onde vive atualmente: Rio de Janeiro,Brasil